<<<<<< Please note that the DEADLINE for online Registration and Abstract Submission is prolonged until March 31, 2014 >>>>>>>>
Abstract Template

Ms Word format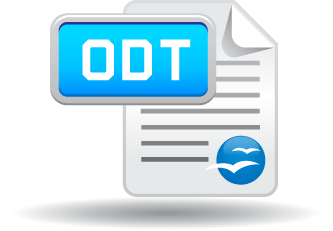 OpenOffice format

Example Figure
Accommodation & Travel Expenses
Accommodations at the meeting site will be provided for all participants. Room reservations will be managed on the base of the information provided by participants on the registration form.
Travel expenses, accommodation (for duration of the meeting, 5th May - 9th May) and registration fees are covered by organizers only for the invited speakers, the members of the BioNMR Consortium and BioNMR Facility Users. Travel expenses may be reimbursed up to the amount 350 euro.
Non Bio-NMR members
We also welcome other participants. To assist the attendance of EU- and EAST-NMR users, we offer 15 grants to cover their participation cost (accommodation, meals and travel as for Bio-NMR users). For others, the total cost will be 350 euro (covering accommodation and meals, without extra registration fee). The details regarding money transfer will be provided upon request.
About WARSAW
You simply can't miss the sights and attractions in Warsaw. To feel unique atmosphere of this large city, you should for sure visit its Old Town. This Historic Centre of Warsaw was in 1980 inscribed on the World Heritage List. Main Square of the Old Town is surrounded by colourful tenement houses, museums, cafes, and restaurants. The Royal Castle, completely reconstructed after World War II with its amazing interiors and baroque decors, is also situated nearby. It is also possible to take a wonderful walk along the medieval fortifications with barbican.
Warsaw has a large number of museums, art galleries, gardens, which allow to meet Polish history, culture and tradition. The Royal Baths Park with breath-taking places, like e.g. Lazienkowski Palace, also deserves a special attention. If you prefer to escape from the slush of the city centre, you can spend some time in beautiful gardens surrounding Wilanow Palace, or admire exhibitions of portraits and art in its interior.
A visit in Warsaw Uprising Museum, commemorating all aspects of war and life of polish insurgents, can be a very touching experience. If you wish to know better one of the famous polish composers, you can visit very modern Frederic Chopin's Museum.
In the evening one can admire Warsaw's unique view from the top of the Science and Culture Palace, located in the center of capital.
For more information we encourage you to check out the the Official Website of the Capital of Poland - http://www.um.warszawa.pl/en
We can guarantee that your time in Warsaw will be truly exciting!